In our previous blog post, we talked about Sales Funnels! In today's blog, we will go in-depth into a specific type of funnel called a 'Free Plus Shipping Sales Funnel.' In case you need to refresh your memory about what a sales funnel is, you can read our in-depth guide below:
[powerkit_posts title="" count="1″ image_size="pk-thumbnail" category="" tag="" ids="710″ orderby="date" order="DESC" time_frame="" template="list"]
What is a 'Free Plus Shipping Sales Funnel'?
While browsing social media platforms like Facebook and Instagram, you may have come across several ads that promise to send you a FREE product and all they ask is to cover shipping costs, sometimes handling charges as well.
In case you've wondered what possible reason could there be, for a business that operates intending to make a profit (as most businesses aim to do), to offer their products for free, then this blog post will dispel all your questions and help you build one of your own!
A 'free plus shipping funnel' is a strategy used by online businesses to create an enticing offer for its target customers. An offer that compels leads to hit the buy button and become a customer. 'Free plus shipping funnels' offers the product at no cost, and ask the customer to pay shipping fees to complete the purchase.
These types of funnels were traditionally popular for low-ticket items like DVDs, Books and, USBs. However, in recent times, even high-ticket items like watches, healthcare products and, phone accessories can be seen being offered through free plus shipping funnels.
The key reason why this work so well is that the word 'FREE' is one of the most common psychological triggers, bound to get any target audience interested in your product!
The word 'FREE' is a hook that serves the purpose of getting people to at least 'hear your offer' and then turning those visitors into buyers.
Here's a blueprint of FREE+SHIPPING funnel:
(click on image to expand)
Why do online businesses create Free Plus Shipping Funnels?
So far from what it looks like, a 'Free plus shipping funnel' provides heaps of value to customers.
Now, let's talk about the potential motivations for business owners to create such a sales funnel.
The Potential for Upsells
Upsells are the greatest motivation for online businesses and retailers to create a free plus shipping sales funnel. Entrepreneurs can entice a customer to click on an ad offering a free product. However, once the customer goes beyond the checkout page, there will be 'upsells' or in simple terms, more products that are offered to a customer, that they might end up purchasing.
Let's understand how Free plus shipping funnel works with the help of an example.
Let's assume that you are an online coach offering Digital Marketing Coaching to your target audience. And, to add value to your clients, you write a book about digital marketing secrets.
Now you create a sales funnel, where you offer your targeted audience a copy of the book for 'free,' and all they have to do is pay the shipping that costs $9.99.
In reality, the printing cost of the book to you would be $2, while shipping costs would be $4.99 and the rest of it would be the paid advertising cost.
So, by charging $9.99 from customers, you are essentially only 'breaking even.'
Here comes the best part.
After a customer interested in buying your product goes beyond the checkout page having successfully bought your 'free' product, you offer another enticing product or service!
Or as we call it, the 'upsell.'
For this example, this upsell could be a 'digital marketing mastery course' that you have designed for more advanced learning. The list price of this course on your website for $299, but those buying your e-book can avail the course as a one-time special price of $49.
Or perhaps even better, you can offer a lifetime membership as an upsell to your 'digital marketing mastermind group' for a special price of $99.
This way, you can extract a longer lifetime customer value from your buyers.
Free Plus Shipping Sales Funnels work under the assumption that a certain percentage of buyers will opt to buy the upsell(s) you offer once they purchase the "FREE" product. This is where you make your profit!
Another great thing about these kinds of funnels is that even if your buyer doesn't opt to buy your upsell, they still get added to your email list, which means there is a potential opportunity to convert them into customers at some point in the future.
How to Create a Profitable 'Free Plus Shipping Sales' Funnel
1. Finding the Right Product to Giveaway
The very first step to setting up a profitable free plus shipping sales funnel is identifying the right product to give away to your target audience. You need to consider the following things while choosing the right product:
The product needs to be cost-effective. You should at least be breaking even when you offer the product for free while only charging the shipping. Think of something that can be purchased or produced in mass quantities! Refer to our example above, to help you come up with your idea!
The products need to be easy to ship (not bulky) and commercially costs more in retail stores than what you managed to acquire from the direct seller. A product that your customers cannot buy at the nearest Walmart.
The product needs to solve a problem for your target audience. Just because your product is 'free' does not mean it should be qualitatively 'worthless.' It's perceived value should be at least ten times the shipping cost they are paying. Remember, they might not be paying a whole lot of money but they sure will be investing their valuable time with your product. They shouldn't feel they are wasting time with your product. Instead, they should be blown away with the value they get at such a low price.
Once you have decided on the product you intend to give away, it's time to set up a digital marketing campaign to reach your target audience and make them aware of your free offer. Your sales funnel won't experience success without the right promotion or advertising. Most free plus shipping funnels thrive on platforms like Facebook and Instagram, which allow you to filter your target audience down to the T!
2. Creating a High Conversion Landing Page
Your landing page will serve as the supporting pillar to your main attraction (the free product). Keep in mind the following while building a landing page for a free plus shipping funnel:
This page will lay out the intricate details of the offer for visitors. Your landing page will successfully communicate what they will be getting and why they need it. You need to be clear and precise while communicating with your audience! Like every good copywriter, you must turn their 'want' into a 'need.'
Another way of structuring an irresistible offer is by creating urgency. You might want to include a clear deadline to create urgency and scarcity by using words like 'limited period offer' with a timer clicking away, or 'limited quantity available' with a counter showing dwindling stocks as the minutes pass by.
When the buyer decides to purchase 'free plus shipping' item from the landing page, he/she goes to a checkout page, where they fill out their shipping and credit card information.
3. Profiting with Your Upsell(s)
If your free product needs to be valuable enough to garner attention, then your upsell product must be an absolute no-brainer for your customers to convert. It's not uncommon for 'free plus shipping funnels' to have multiple upsell pages that come after a checkout page.
Keep in mind this is where your actual profit comes from, so you need to create a convincing narrative around your upsell(s) that seem irresistible to your buyers. Think huge discounts like 40%-90% off on an existing product or service.
You can have multiple upsell pages, just in case, your lead didn't convert at the first instance. Don't be hesitant to create another upsell page! Your second upsell should tackle a different problem you haven't addressed yet, complementary to the core problem your "FREE" product solves.
As mentioned in the example above, if your first upsell was a digital marketing mastery course, your second upsell can be a lifelong membership to your mastermind group. Where course takers can have their questions answered or network with each other!
The reason why upsells convert so well is that once the customer has entered his/her shipping and credit card details to buy the 'free' product, then every additional product on offer is essentially a 'one-click' upsell.
Customers don't have to add their details again and again; they can purchase your upsells with the click of a button. In other words, you can drastically increase conversion rates and make a lot more money!
Amazon is an excellent example of a company that employs 'one-click' upsells with great success!
Frequent Mistakes with 'Free plus Shipping Sales Funnels'
Like all Sales funnels, it's normal for 'free plus shipping funnels' to seem intimidating and daunting for beginners to build. That's where we come in! We help businesses and personal brands build a high-converting sales funnel from scratch; but, back to the blog for now.
Here are some common mistakes that people make while building a free plus shipping funnel:
1. Not keeping an eye on the economics

Free plus shipping sales funnel works, but they need careful monitoring and hard work hours to get right.
Pitching to a 'cold audience,' as is the case with free plus shipping funnels, can be difficult due to the nature of the longer cycle of customer lifetime value, this entails.
Some marketers spend way too much money on advertising, hoping to get the right results without building a strategic funnel. Ad spends, and conversion rates need to be carefully measured and optimized if and when need be.
But that's not all!
Some business owners end up blaming incompetent digital marketing or advertising for the failures of their sales funnel; when in reality, it might just be that their offer isn't enticing enough!
2. Not coming off as a scam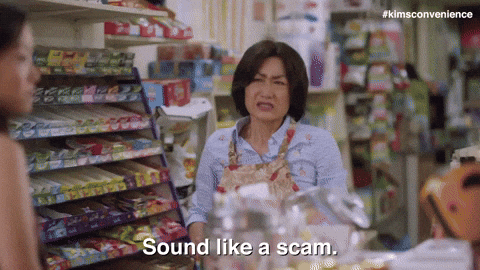 While the word 'FREE' can be a hook for many customers, it's equally important that your audience understands you're not pulling a fast one on them.
There is a chance that your target audience might think that your offer is 'fake' or a 'scam,' it becomes imperative to build a high-quality landing page that inspires trust. You may need to do some extra explaining with your content, too; things like your credentials and a solid reason 'why' you are offering your products at deep discounts.
It's crucial that people need to be able to rationalize why something is on sale, or why something is free, and you're good to go!
3. Upselling unrelated products

There needs to be a logical and relevant progression in your free plus shipping offering to make it feasible.
Keeping the above-mentioned example in mind, let's say my first product as a digital marketing coach was an e-book; would it make sense if my upsell product ended up being an i-phone case?
Absolutely not!
We've seen various online businesses offer an unrelated cheap item as their 'free' product, only to have their upsells be in a completely irrelevant to their target audience. Such upsells will never make you money!
Once you have your first free plus shipping item finalized, you'll then need to test different upsells in the same niche, and work out which ones convert the best with your target audience.
4. Not mentioning shipping and handling charges.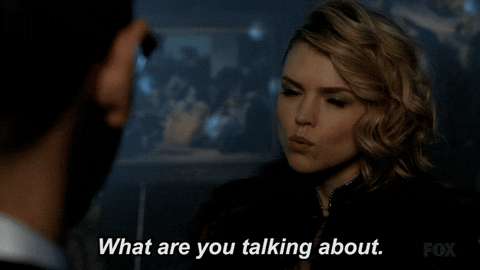 This is the most common pitfall when it comes to the free plus shipping funnel. To make the offer as irresistible as possible, marketers often times don't mention anything about the shipping charges on the paid ads.
This goes against almost every advertising platform's policies and is considered deceiving the audience as people have to pay something to avail the offer. You need to make sure that you mention the breakdown of free product and shipping costs in your sponsored ads.
Another commonly used tactic is mentioning the shipping and handling charges on the sales page, just once and in very small font size, almost unnoticeable to a first time visitor. This backfires in multiple ways: Firstly, when people see their credit card statement and find a charge that they don't recognize, they'll probably open a dispute and file for a chargeback.
Secondly, along with the chargeback, they might report you to the advertising platform they saw your ad on. This pretty much guarantees you getting banned on the platform.
A general rule of thumb to avoid this would be to mention clearly the following. While the product is free the customer still has to pay for the shipping (and handling) charges on the ad and everywhere on the sales/order page where you're asking them to take action. In this case, would be making a purchase.
Conclusion
Wrapping things up, I think it's fair to say that free plus shipping funnels do work, and are only growing in popularity as business owners look for innovative ways to promote their offerings in increasingly saturated markets and niches.
However, like all good things, free plus shipping funnels also come with a catch. They can be challenging to set up and come with a steep learning curve for beginners or for those with limited experience when it comes to building funnels.
However, when implemented correctly, they can significantly multiply your company's revenue in a matter of weeks! Remember, if you seem to be failing, it's a sign that you need help from a mentor or expert funnel builders like The Funnel Crew!
Don't hesitate to reach out, or you'll end with more money down the drain!
Have you ever built a free plus shipping funnel before? How did it work out for you? Let us know in the comments below! Also, feel free to share this blog with a friend who might find it interesting!